---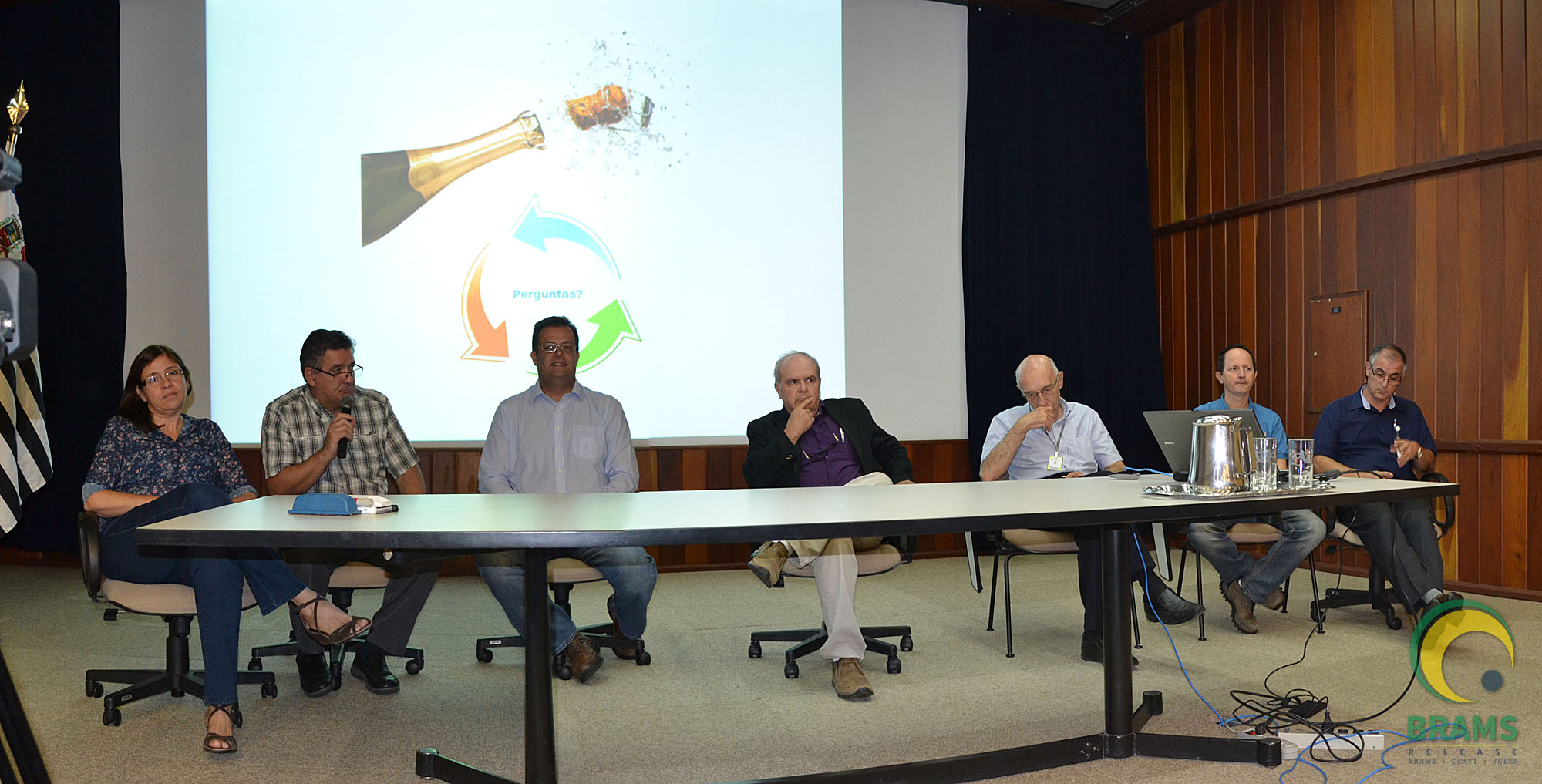 BRAMS 5.2 release event at CPTEC
The latest version of BRAMS – 5.2 – was officially released to the scientific community at an event hosted by CPTEC (Center for Weather Forecast and Climate Studies) in Cachoeira Paulista, Brazil, on March 21st, 2016.
The BRAMS team was joined by CPTEC's scientists as well as researchers from other Brazilian universities and institutions for several talks about the model's history and future goals.
Slides from each presentation (some of them in Portuguese) can be found for download below.
Pedro Leite da Silva Dias (IAG/USP)
From RAMS to BRAMS and beyond
Pedro Dias talked about the history of BRAMS, ranging from the early adoption of RAMS at the University of São Paulo to the future challenges faced by the model.
PDF
Jairo Panetta (ITA/IEC)
Histórico do Desenvolvimento Computacional do BRAMS
Jairo Panetta talked about the history of computational developments in BRAMS. He provided a glimpse into the limitations of previous versions and showed how well the new release scales in current supercomputers.
PDF
Saulo Freitas (CPTEC/INPE)
The Brazilian developments on the Regional Atmospheric Modeling System – Unified Version (5.2)
Saulo Freitas talked about CPTEC's operational products that resulted from the development of BRAMS, and gave an evaluation of both the previous (5.0) and new (5.2) versions of the model. He also touched on some aspects of the physics and dynamics of version 5.2, before going into a brief report of the 13 years of work at CPTEC.
PDF
PPS
Luiz Flávio Rodrigues (CPTEC/INPE)
Lançamento Oficial – Detalhes e Considerações
Luiz Flávio Rodrigues officially launched the latest version of BRAMS, and talked about the project management and the licenses used by BRAMS. He also officially announced the relaunch of this website.
PDF